Under The Greenwood Tree At The Everyman Studio Theatre
Irving Studio, Everyman Theatre, Cheltenham, Gloucestershire, GL50 1HQ
About
Adapted from the classic novel by Thomas Hardy

'On a cold and starry winters night...'

It's Christmas Eve, and as the harmonies of the local choir float into the winter air, a young Dick Dewy tries to win the heart of the new school mistress, Fancy Day. Strong, intelligent and independent, he is entranced by her. But can their youthful love survive the test of time?

A story of family, community and love under the trees, performed against the backdrop of beautiful vocal harmony.

A storytelling adaptation, bursting with song and music, a perfect way to herald in the festive season! Join Hammerpuzzle at the Everyman for a new storytelling adaptation of this festive, passionate and song-filled literary classic for Christmas.



Age Range
All ages
Dates & Times
4th Dec 2019 - 30th Dec 2019
Mon
Tue
Wed
Thu
Fri
Sat
Sun
Share
Contact
Who's Attending?
Currently no one has marked their attendance, be the first?
Keep private
Express Interest
Currently no one has expressed their interest in this event, be the first?
Website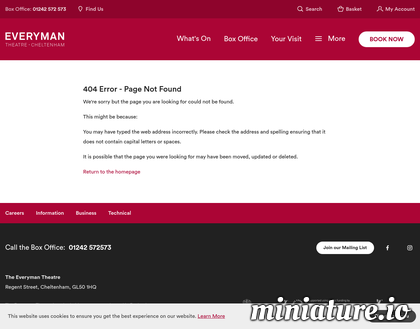 Comments
There are no comments yet, be the first!
---
New Comment
You must be logged in to post a comment.
Create an event:
Promote your event for Free!
Related Events Nearby
Mosaic Trail
A Language Of Clay At New Brewery Arts