Kibou's Sushi-making Class
Regent Street, Regent Arcade, Cheltenham, Gloucestershire, GL50 1JZ
About
Become a master sushi-making expert at KIBOU available during Cheltenham Food & Drink Week. The inaugural class will take place on Thursday 21st September, from 7pm. Further classes will then run monthly on the 3rd Thursday of each month, excluding December). The session will last for 2 1/2 hours, and includes a range of sushi-making tuition, a welcome cocktail from Roku gin, and the opportunity to enjoy all of your creations in the restaurant after the class. Guests will have the opportunity to learn about the origins and history of sushi, as well as how to prepare a range of the restaurant's best-loved dishes. These include: - Futomaki - Uramaki California Roll) - Hosomaki - Temaki - Nigiri KIBOU's sushi-making class costs £45 per person. Pre-booking and pre-payment are essential. To reserve your space at KIBOU's first sushi-making class on 21st September, please email KIBOU. Maximum of 9 people per class.
Age Range
All ages
Dates & Times
21st Sep 2023
Share
Contact
Who's Attending?
Currently no one has marked their attendance, be the first?
Keep private
Express Interest
Currently no one has expressed their interest in this event, be the first?
Website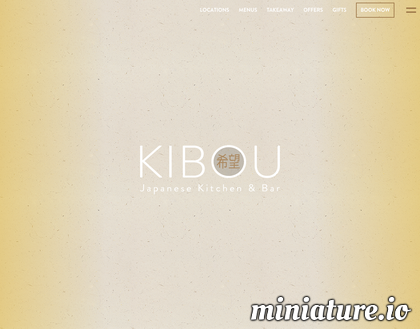 Comments
There are no comments yet, be the first!
---
New Comment
You must be logged in to post a comment.
Create an event:
Promote your event for Free!
Related Events Nearby
Calendar Girls The Musical At The Everyman Theatre
Calendar Girls The Musical